Archive for October, 2013
Thursday, October 31st, 2013
A comment left on this essay has prompted me to bore the crap out of you with yet more verbiage!  Talk about recycling!
In the previous post, I mentioned that one of my students chose a Kel-Tec P-3AT for her private defensive arm.  This is a handgun chambered for the popular .380 ACP cartridge, and yet is designed to be as small and light as possible.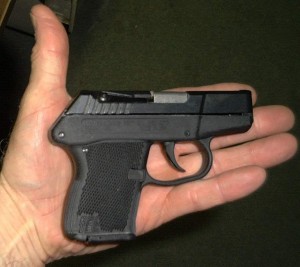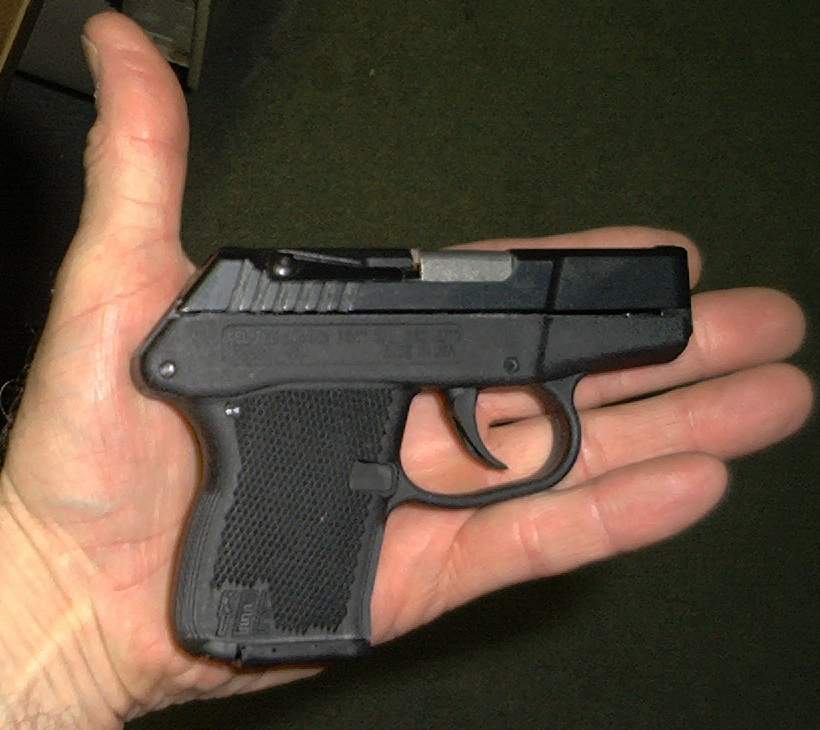 It seems that reader LBD was kind enough to ask a few questions about the P-3AT, as well as share some of her concerns.
"How much do these generally cost?"
The P-3AT retails somewhere around $300 USD.  You might be able to find one for a few dollars more, or your local gun store might mark it up a bit.  I wouldn't buy one if it was more than $350 USD myself, but you might not have a choice if you happen to live in a place where there are lots of gun control laws on the books.  This tends to drive the price up in an unreasonable way.
"I have a KelTec P11, and I can't use it because the trigger pull is too far for my hand. I'm a woman, but I'm not tiny, but somehow I can't get the trigger to pull back all the way with one pull. Does this gun have an easier trigger pull because of its small size?"
The gun that LBD currently owns is this one, which is very similar to the P-3AT except that it is a bit larger, a bit heavier, and chambered for the more potent 9mm Parabellum cartridge.  A picture is below.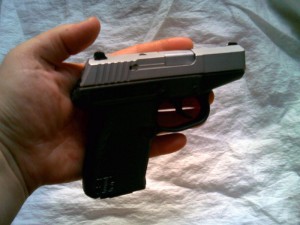 That isn't the same hand in both pictures, but they seem to be pretty close in size.  Note how the P11 is large enough to jut past the bottom of the hand, while the P-3AT in the first picture does not?  That is because the larger gun is about one inch higher from top to bottom, and about half an inch longer from the back of the slide to the muzzle.
So the gun LBD owns not only fires a more powerful round, it is larger and heavier as well.  But she is having trouble pulling the trigger all the way to the rear so the gun will go bang.  Why would that be so?