Steven was kind enough to send me a questioning email ….
"After the bombing in Boston, reports are that the bombs were probably
based on gunpowder. Some speculation was that the bomber tore open
cartridges to get the powder, and that's not impossible. (Expensive
and slow, though.)

"But it occurred to me that it must be possible to buy powder in
quantity, to be used in reloading your own brass. I know you do that,
don't you?

"Where do you get your powder? How hard is it to come by? How big of
packages do they sell, and how much do they cost? Do they keep records
of who is buying powder, and how much?"
Lots of interesting questions!  But before we go any further, there is one I would like to ask.  Has there ever been anyone who used common firearm propellent to construct terrorist bombs here in the United States?  The answer to that one is Yes!
The name of the criminal was George P. Metesky, otherwise known as the New York Bomber.  His devices were lengths of common plumbing pipe, filled with gunpowder and capped at both ends in order to concentrate the explosion.  Detonation was achieved using flashlight batteries and cheap pocket watches.
Hmm.  That sounds very similar to the methods mentioned in this news article, except without the pocket watches.
But enough history.  Let us get back to the questions Steven wants answered.  Let us take them one at a time.  The first is; Did I ever reload?  The answer is Yes.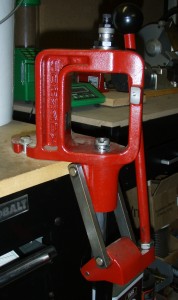 (Click pic for largest version, and Wikipedia is the original source.)
Buy components on bulk, and one can reduce the per-cartridge cost of target practice by 60% or more.  I saw reloading as necessary for my charity work, since I had a limited budget and wanted to help as many people as possible with the cash I could spare.  I'd clock out at my night job, spend most of the day conducting self defense classes or beefing up security around the home of my student, and then go home to reload as much as I could before exhaustion forced me to sleep.  After an hour or two, the alarm would wake me so I could go to work and start it all over again.
There are many, many people who reload because they are looking to get the most out of their guns.  They are experts in the effects that different powders have when pushing various weights of bullets down various lengths of barrels.  Their knowledge is vast, their dedication unwavering.  When it comes to reloading, they are the experts that have all the answers.
I'm not one of those people.  My only motivation for reloading was to reduce costs.  To this end, I experimented briefly until finding a satisfactory powder that was heavily stocked at my local gun store.