The modern spy genre has been a staple of mainstream fiction since at least 1900, which was the year that Rudyard Kipling serialized his espionage novel Kim.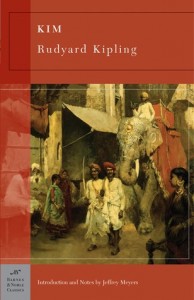 There are many things to recommend the novel, as Kipling drew up0n experiences gained while he worked as a journalist in India.  It does great service to impart the impressions of a British citizen thrust into the bustling, overcrowded, wildly diverse and exotic East.
The novel also was a seminal work in the spy genre as it depicts a secret government effort to recruit, train, and deploy otherwise average people in what is known in the British Empire as The Great Game, a deadly serious rivalry between Russia and the United Kingdom to advance their agendas and gain an advantage over the other.  The novel Kim might have some overly dramatic moments, but in general it was a thoughtful and realistic portrayal of what a seasoned journalist turned fiction writer might imagine efforts to gather intelligence would entail.
The title character of Kim was a teenaged boy who grew up on the streets.  His main talent besides confidence and self reliance was to be able to blend in with the teeming millions that thronged India, passing unnoticed and invisibly in the crowd.
The spy novel advanced closer towards what modern audiences appreciate with the publication of The 39 Steps in 1915.  The plot concerns an everyman who is accused of a murder committed by spies to cover up their nefarious work, with the protagonist then forced to go on the run in a desperate effort to both clear his name and foil the enemy operatives.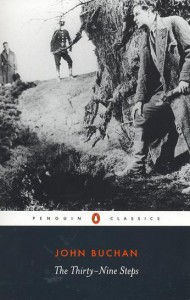 The description of the plot will have many of my readers rolling their eyes.  Aren't stories concerning some average and innocent Joe who has to evade the authorities and bring the true evil plot to light a cliche in action literature?  That is very true, but this is where it all started.  Worth a read for that alone, I would say.