Our good friend knirirr has been kind enough to pass along this news article.  It seems that police in the United Kingdom have seen 110 "accidental discharges" in the past 3 years.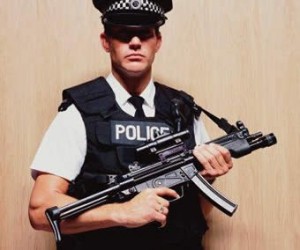 Regular visitors to this site know that there is no such thing as an "accidental discharge".  There are only four simple rules required to safely handle a firearm, and someone has to be stupid enough to have ignored at least one of them in order for the gun to go off unexpectedly.
What is really amazing is that the police were called upon to use their guns in the line of duty only 29 times during the same time period!  So the police in the UK let loose an unaimed round in a random direction about four times more often than they shoot to save innocent lives.  Absolutely amazing.
The article also mentions that Police Constable Ian Terry was killed during a training exercise.  Pc Terry was sitting in an unmoving car, playing the part of a fleeing robbery suspect.  A fellow officer was supposed to shoot out a tire with a "gas round" but instead shot Pc Terry at extremely close range, resulting in his death.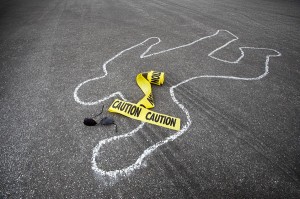 In the United States, such a news story about such poorly trained police officers would generate national outrage.  There would be protests, the situation would be discussed at all levels of government, and the news media would be desperately digging up past shooting incidents in order to generate outrage and ratings.  I can't seem to find anything similar in the UK.  I suppose they find these conditions to be tolerable.
There are two reasons why I don't expect to get a job in the UK to train their police officers.
Firstly, although I have some experience in training military personnel in the use of handguns, I have never had any police officers as students.  There are plenty of people in the US who have such experience, however, and it would make sense to hire someone with a proven track record.
Secondly, it would be political suicide for any politician in the United Kingdom to even suggest that the country needed to hire someone from America to train their police.  The media in the UK is full of news stories and editorials that condemn the culture in the United States as being savage and violent, so it would be seen as a confession of complete incompetence if they hired someone from here in such a delicate position.
I don't see this as being an acceptable state of affairs, but I don't see it changing any time soon.