The title of this essay is a question I get all the time!  That is why I regularly post my thoughts on the subject.  It is my hope that my regular readers will excuse this exercise in boring their socks off.
So what is the answer at the most basic?  It is pretty much the same answer for most questions concerning defensive gun use, that being "Whatever makes you feel comfortable."
There are, however, some nuances to explore.
Most of my students like to brag about how much ammo they carry with them.  "I have thirty-two rounds with me at all times!"  Is there some magic number we should strive for?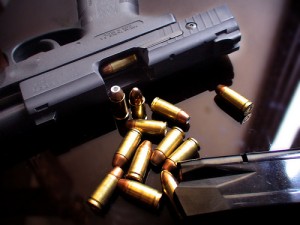 Not as such, since some guns hold more ready rounds than others.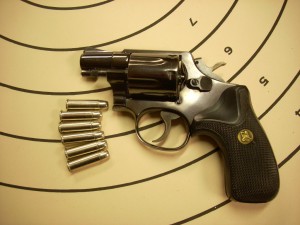 Nor do we have to pile it on, cramming spare magazines and speedloaders in every pocket and belt pouch.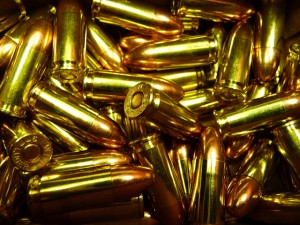 The one thing to keep in mind is that we are carrying a handgun for emergency self defense, and not looking to take on Satan's hordes as they vomit forth from the open portal of Hades.  After all, if you knew trouble was coming then you should leave the area at speed while calling the police, and not stand around to see if you can take down the bad guys all by yourself with the little handgun you have tucked away under your clothes.
Extra ammo is heavy!  Strapping all that weight to yourself is uncomfortable, as well as requiring some reinforcement for your clothing so your pants down drop down to your ankles while you are in the store to buy milk for the baby.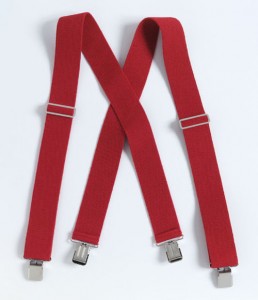 What I recommend to my students is at least one full reload for your defensive handgun.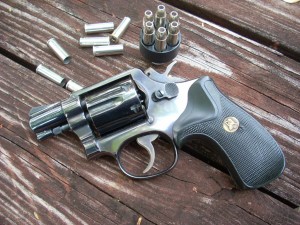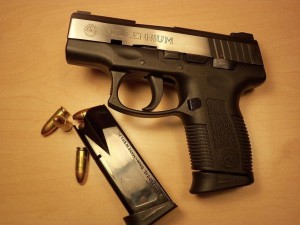 If that is not enough, then by all means you should carry two!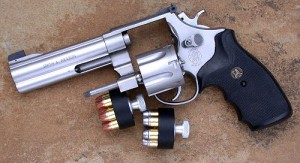 (Picture source.)
But, after that, it gets to a point of diminishing returns.  Too much weight, too much gear to keep track of, just too much.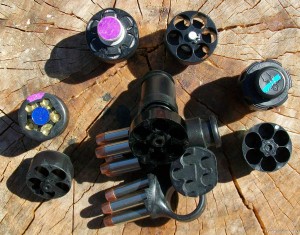 Does this mean there is some sort of rule you have to follow?  Not to my knowledge.  If you don't want to bring along any extra ammo except what the gun carries, then more power to you.  If you want to hang more than two reloads from your clothes, then that is just fine with me!
All I'm doing here is passing along what seems to work for most people.  It just might work for you, too.