There are a number of people who, when they find out about my charity work, decide to attack me verbally.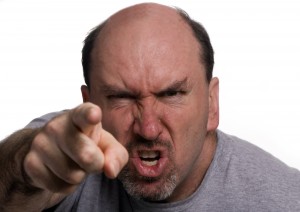 They are angry, livid even.  They don't like the idea that I teach violent crime survivors the rudiments of armed self defense, and they are certain that they have found a flaw in my reasoning that proves all my efforts are in vain.
"So what happens if the bad guy gets the drop on you?  Huh?  What happens if they already have their gun in hand before you even know they are there?  What happens if they come up behind you in the street and shoot you in the back of the head without you even knowing they are there?  Your gun won't do you much good then!"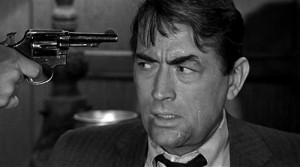 I have encountered people presenting this argument, if you can call it that, ever since I started my charity work more than two decades ago.  My answer is always the same.
Carrying a gun doesn't ensure that anyone will be able to escape a violent criminal attack unscathed.  In the face of unreasoning and active violence, there is no certainty that the innocent will prevail.  Instead, the only thing that a gun carried by a trained citizen will do is give the good guys a chance.
The people who raise the objection detailed above seem to think that there is no reason to bother playing the odds unless there is some sort of guarantee.  I, however, deal in reality.  The real world is messy, full of chaotic factors that are beyond the control of anyone.  You do your best and you take your chances.  My job is to make sure that innocent people have that chance.
So I don't give guarantees.  If you want a guarantee in the real world, you better go buy a washing machine.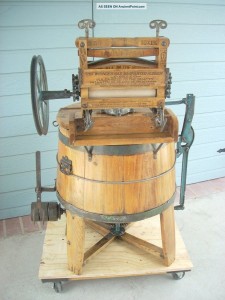 In the light of the Charlie Hebdo massacre, there has been some discussion here in the US concerning whether or not it a good idea for journalists to arm themselves against violent extremists bent on taking their lives.  This has caused some rather overwrought hand wringing from the usual suspects who claim that having a gun just leads to more violence, or that the best defense for violence directed against the press is the fact that journalists are assumed to always be unarmed.  In fact, the only objection that makes any sense whatsoever is that a handgun would be of little use against a rifle, such as the AK-47's used by the terrorists that attacked the Charlie Hebdo offices.

(Picture source.)
So the argument against journalists arming themselves is that they have a better chance if they continue to be helpless against rifle equipped terrorists who are willing to die as long as they kill the members of the press?
The logic escapes me.
So far as the point that handguns are little match for long guns, it seems obvious to me that not having any gun at all when someone is hell bent on shooting you is not a strategy that will enhance your chances at survival.  Better to have some chance, no matter how small, than to suffer and die with no chance at all.