Time to answer some reader mail.
"I enjoyed your post on derringer's, but had heard that shorter barrels increased barrel flame.  Is this going to be a problem if they are shot indoors?"
Do guns emit vast jets of flame when fired?  Certainly seems so if you go to the movies!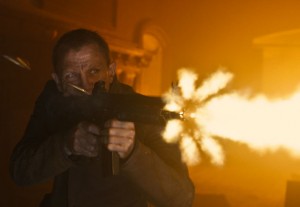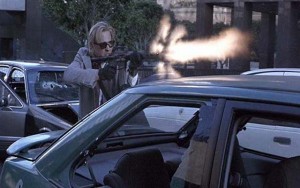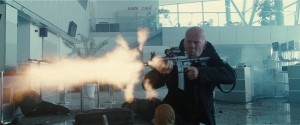 (Picture source.)
My goodness!  It is a wonder that they don't catch the entire neighborhood on fire!
Muzzle flash is exciting in the movies, which rely on visual cues to indicate drama and conflict.  Many times the flash is added in post production as a computer image laid on the film.  Average guns loaded with normal ammunition don't look like that under normal lighting conditions.
Okay smart guy, so what does it look like?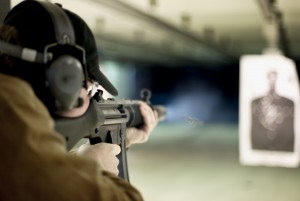 Notice the blue-grey smoke coming out of the front of the gun?  If the guy doing the shooting was under low light conditions, and your eyes had adjusted to the dark so they were taking in as much light as possible, then you would see a flash of light every time he pulled the trigger.  But keep in mind that it has to be rather shadowy for you to see anything at all.
Here are two pictures of a handgun at the moment of being fired.  Notice that the muzzle has jumped, and the action is cycling.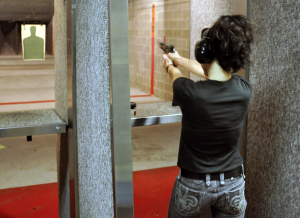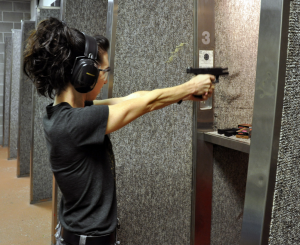 (Picture source.)
Hey, where is the muzzle flash?  It is there, but the shooting range where these were taken is much too bright to be able to see the dim and murky pop of yellow light that briefly appeared in front of the barrel.
So the muzzle flash isn't as impressive as Hollywood would have us believe.  Can guns cause fires anyway?
Well, I suppose it is possible, I'm just not sure how to go about igniting anything with a muzzle flash.  The American writer Mark Twain relates how he and his companions tried to set a campfire alight with one of their guns in the book Roughing It, and I doubt I'd have any better luck.  If anyone has any ideas, I'd love to hear them.
So, bottom line, I wouldn't worry too much about a muzzle flash setting the house on fire.