Two gumen in a car attempted to kill a security guard outside of a contest for the best Mohammad cartoon.  Police were already on the scene for added security, and they killed the gunmen on the spot.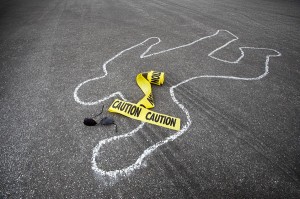 The guard was injured but is expected to survive.  I wish them a speedy recovery, and my prayers are with them and their family.
What is the score?  Leaving the world no poorer, two examples of human filth are erased from existence.  One decent person is shot, which is extremely sad, but they should live to tell the tale.
The thing that strikes me as insane is that the contest was being held in Texas!  What were the violent criminals thinking?  How far did they think they would get, anyway?
I think Charlie Hebdo should relocate from Paris to Dallas.
UPDATE
Steven has some important background.