Those of us interested in law enforcement issues have been following the story of a fake police force centered in California with interest.  The story raises some questions I don't think anyone has asked.
The details are that Brandon Kiel, an aide to the Attorney General of California, was arrested for parading around in a police uniform.  This isn't a crime in and of itself.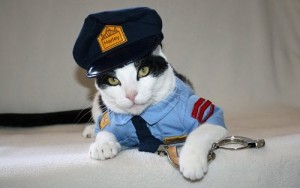 The crime was committed when he presented himself as the member of a fictional law enforcement agency, passing out business cards and directing people to a website.  It seems the guy also used his work documentation, which identified Kiel as an employee of the California Department of Justice, in a fraudulent manner.
At least he didn't claim to be the boss.  That honor was reserved for David Henry, a guy who said he was the chief.  It seems that he was so proud of his exalted position in the fake law enforcement agency that would take his kids out for dinner two or three times a week at a local restaurant while wearing a police uniform.  The people who encountered him while he strutted around with his gun and badge said that he insisted he was a real, honest to God, not fake police chief.
Okay, so we have a number of people with rather bizarre delusions that were arrested.  But I am really interested in what the actual cops found when they searched the homes of these freaks.
According to news reports, the usual props were collected when the search warrants were executed.  Guns, badges, ID laminates, business cards, uniforms.  But they also mention that the police seized " …police-type vehicles…" while conducting their investigation.
Okay, hold on a minute.  Guns and uniforms and the rest can be had for maybe a thousand dollars per person, but they also had police cruisers?  More than one, since the news reports "vehicles" with an "S"?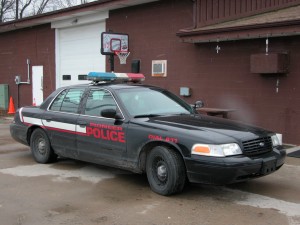 Where in the world did they get the money for that?  Even if they bought a few junker cars and fixed them up, we are talking a serious investment.  Who coughed up the dough?
It seems that a few of the people involved in the conspiracy owned a security company, now defunct, which focused on guarding property owned by Freemason lodges.  Maybe the police type vehicles are cars used by the firm when it was a going concern.
Even so, I would like to know how these guys financed their little trip into cloud cuckoo land.