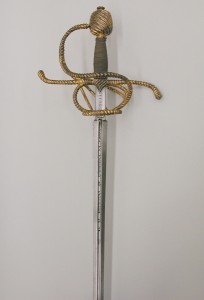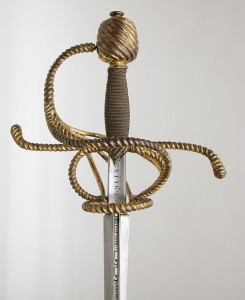 My oh my!  Ain't that the prettiest thing ever!
Of course, I'd never carry something like that around for my own personal defense.  It would be locked up at home, only to see the light of day if I was going to a formal dress ball or costume party.
So what would I carry about my person so I would be a hard target for evildoers?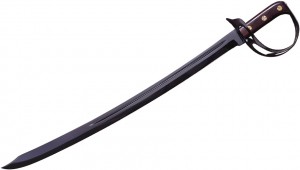 Not fancy at all, but really serviceable.  Try to attack James and you get the chop-chop!
Swords are not the only thing to get the bling treatment.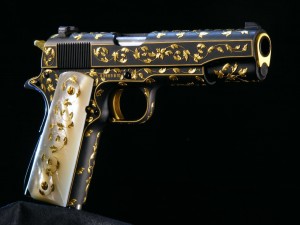 My oh my!  Ain't that the prettiest thing ever!  All that gold leaf and mother-of-pearl grip panels and all.
I bet the gun is fully functional, but I would still never carry it for defense.  My personal arm would look something like this.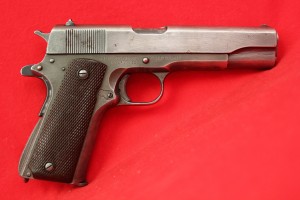 Hmmm.  Looks like I need to give the old warhorse a good cleaning!
A reader had heard the term "safe queen", and was wondering what that was.  It refers to guns that are never used, and are instead locked up in the gun safe.
Fancy firearms with engraving and hand wrought grips are but the most common examples.  It could be a antique bought as an investment, a rare gun that the owner wanted to acquire because they thought it was neat, or even a plain-jane gun that once belonged to a beloved family member that is kept for sentimental purposes.  The reasons are legion, with the only common trait being that the guns are squirreled away and almost never used for their intended purpose.
If someone talks about a safe queen it is usually in a tone of derision and scorn.  It is not a polite thing to say about another person's firearms, unless they use the phrase first.