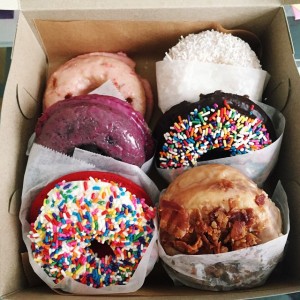 The maple sugar bacon donut in front would be the first consumed, the coconut covered monstrosity in back would probably not be eaten at all.
I would have to say that the pastries are arranged in pretty much the order they would go.  Whoever packed the box knew human nature pretty well.
This isn't a picture taken by myself, as I have never encountered a maple sugar bacon donut.  Which means that I have to move to someplace civilized!