Regular readers of my unworthy scribblings already know that I have moved from snowbound Ohio ….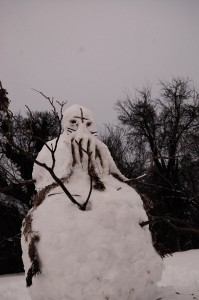 … to Sun-blasted West Texas.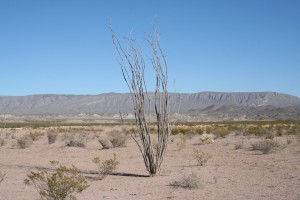 I got here in the dead of winter, so it was actually very comfortable for me at the time.  But the seasons are turning, summer is coming, and the temperatures are on the rise.  In a month or so, I expect that the midday heat will top 110 Fahrenheit (44 Celsius).
Thinking on the coming warmening, a memory floated up from the depths.  A reader once asked me if it would be alright if he stored his defensive handgun in his car during the hot times.  Would his ammo, perchance, cook off inside the baked interior?
I first determined that the inside of a car can't heat up much more than about 50 degrees F (26 degrees C) hotter than the outside temp.  After that equilibrium is reached, and the car is radiating energy at the same rate it is absorbing heat from the Sun.
So how hot are we talkin'?  Worst possible scenario sees the inside of a dark car with large windows reaching 200 F (94 C).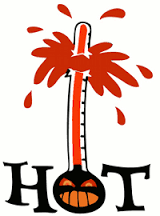 Plenty toasty!  But is that enough to cause your ammo to cook off?
I reached out to all of the major American ammunition manufacturers, and received prompt and kindly replies from all except Winchester.  They were in agreement that modern ammunition in good condition only starts to cook off when the temperature reached 500 F (260 C).  As long as one loads up with recently purchased ammo, and cycles it out every year or so for fresh, then there is almost no chance that there would be  problem.
Stable and reliable as modern ammo might be in extreme conditions, the same cannot be said of most surplus ammunition.  Rounds manufactured prior to the 1960's might well be primed with mercury fulminate, a chemical compound which is more volatile than the stuff which is used nowadays.  Not only are cartridges primed with mercury fulminate known as being corrosive, since the residue will react with steel to cause rust to form, but they also degrade fairly quickly with the passage of time.  Even if such ammunition was properly stored since it was first shipped from the factory it could still have become sensitive to high temperatures, and so should not be left inside a hot car on a blistering summer day.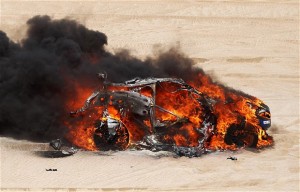 So there you have it.  Buy new factory ammunition for your defensive handgun, and replace the carry ammo with brand new every year or so.  But you should be doing that anyway, shouldn't you?
As for the ammunition engineers at Winchester, I am still waiting for your reply!