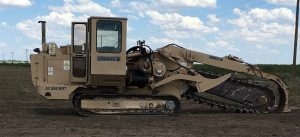 (Click on pic to enbiggen.)
What is that machine, and what is it used for?  Haven't the foggiest, but I could probably guess.
It is obviously used to kill monsters from Hell, should oil drilling go so deep that it releases such horrors upon the surface world.
I mean, what other explanation makes sense?