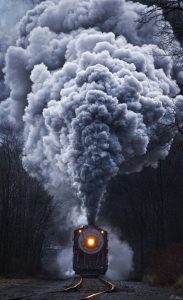 At one time, this was the fastest mode of travel on the planet.
That picture appeals to me for some reason, probably because I spent many years running the Call of Cthulhu role playing game.  The original rules are set in the 1920's, when personal automobiles were first becoming widespread but there were few roads between cities.  If you needed to travel any significant distance by land at something faster than a walking pace, you had to buy a train ticket.
Old technology though this is, for some reason people nowadays assume that outdated tech was simple.
Not hardly!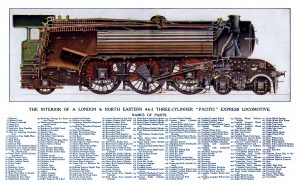 (Click pic for bigger version, picture source.)
UPDATE:  Many thanks to Ritchie for supplying us with an account of the good hard work needed to get a steam locomotive ready to move.