Thanks to long time reader Greg for the heads up on a really stupid fashion accessory.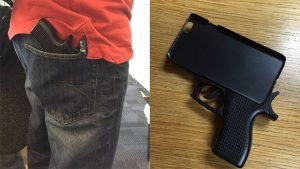 Click on the link to read more, but the genius who owned the phone case was caught trying to pass through security at London Stansted Airport in the United Kingdom.
You know, the UK.  Where selling even a plastic toy molded to look like a real gun is a serious crime.