I wrote some time ago about how there are extended magazines available for some autoloaders.  These enlarged magazines allow for more rounds to be fired before having to reload.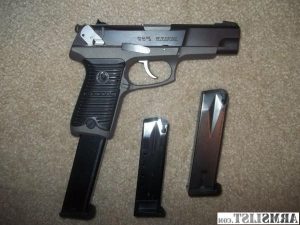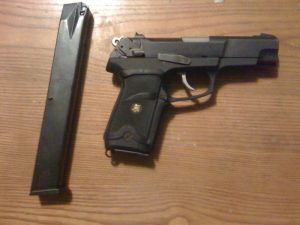 This particular essay was in response to a reader who stated that they wanted to increase the firepower of their main defensive arm.
All of that is well and good, but I have since received a small number of missives from my readers insisting that having more shots doesn't increase the firepower of a weapon.  The only way to do that is to switch to a gun that is chambered for a more powerful round.  Having more rounds to shoot isn't firepower, but a gun that is more effective with each shot fits the bill.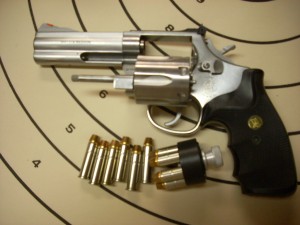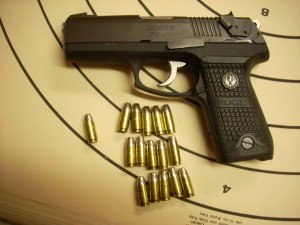 The gun on top is a revolver chambered for the potent .357 Magnum cartridge, while the one below is chambered for the 9mm Parabellum cartridge.  The revolver fires a mere six rounds before requiring a reload, while the autoloader uses magazines that hold fifteen rounds each.  If you judge firepower by how much shooty, then the autoloader wins.
But hold the phone!  The .357 Magnum has ammunition available that is more then twice as powerful as the 9mm Parabellum offerings.  If you think of firepower as meaning hard shooty, then the revolver is a clear winner.
So which side is correct?  Is firepower how many times, or how hard?  That mainly depends on where you live.
It has been my experience that those who dwell in the northern areas of the United States mainly insist that firepower depends on how many times you shoot, while those from southern states prefer to think of firepower in terms of how effective each round turns out to be.  Up north they think of fire, while down south they think of power.
It all comes down to personal preference.  Choose whichever you prefer.