This news article details how some lowlife in Austin, Texas tried to kidnap little girls in a library.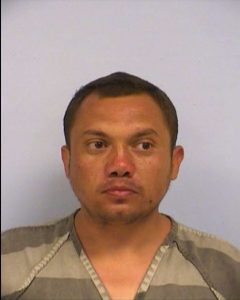 (Picture Source.)
Looks like a real charmer, doesn't he?
Anyway, the suspect first tried to make off with an 11 year old girl, who wriggled out of his grasp before running to find her father in the library.  The father kept the potential victim near, but didn't call the police.  When Dad and daughter were in the self checkout line, the suspect came up to the girl and grabbed her by the hand, declaring that the child was coming with him.  Dad told the suspect to let the girl go, but did not call the police again!  The father and daughter checked out their reading material and left for home.
Why didn't the father call the police?  What does he think they are for, anyway?
Later on, the suspect was found with a partially disrobed 8 year old girl in the bathroom.  Library patrons, unrelated to the little girl who had been assaulted, called the police (at last!) and detained the suspect until the authorities arrived.
Kudos to the faceless, nameless library visitors who did right by the victim.  Shame to the Dad who didn't care if the suspect went on to assault little girls he didn't personally know.