There is an American fast food restaurant named Taco Bell, which is known for Tex-Mex themed comfort food sold at a good price.

A recent news article in the New York Post reports that a late night armed robbery at a Taco Bell in Cleveland, Ohio went very badly for the erstwhile stick up artists when three of the five employees working the midnight shift were armed.  One robber was left at the scene, gasping his last, while the others beat a hasty retreat.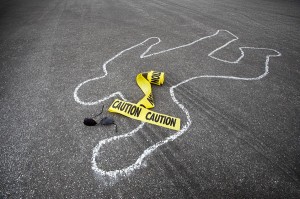 Police say that no arrests were made of the fast food wage slaves, which is as it should be.