The quote above comes from actress Piper Perabo.  I assume she was referring to west Texas, as that is the only place in the state where that description fits.
She is wrong about there never being any clouds, though.  We get a few here and there.  This was the view out of the door of my shack last evening as the sun was going down.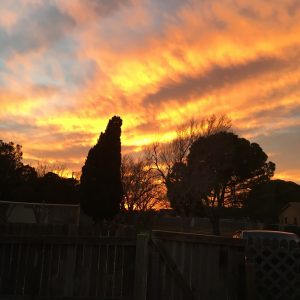 (Click for bigger.)
I sometimes hear people around here complaining about the lack of green, how it is always brown.  I suppose they just never look up.