What is it?  A magazine about Australian women hunters taking on dangerous feral hogs.  Seems that is a big problem Down Under.
What does it look like?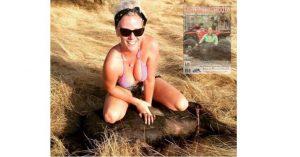 Oh, hey!  They got a Facebook page!
Don't know if the magazine is still published or not, but it ought to be.  After all, there is a decided dearth of magazines devoted to female hunters from Australia.