It has been a couple of weeks, but lets talk about 30-year-old Kino Jimenez.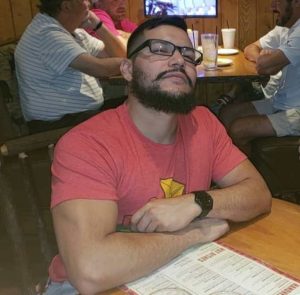 Looks pretty tough.  Obviously exercises a bit, and is proud of the results.
He was arrested in 2016, and again in 2017.  I can't find any information on why he was arrested, which probably means Mr. Jimenez had a lawyer smart enough to request that the record be sealed.  I did find the 2017 mugshot, though.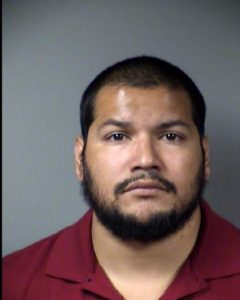 A real charmer, I'd say!
Mr. Jimenez was eating at a fast food burger restaurant early morning July 3, 2018 when he saw two underage teenagers who were also enjoying a late night bite.  Every kid was no older than 16 years old.  One of them was wearing a Make America Great Again hat, a baseball cap displaying the campaign slogan of President Trump.  Mr. Jimenez decided to take action.
Please be aware that the following video is not safe for work due to foul language.
Lots of aggression, lots of hate.  It appears to me that Mr. Jimenez was just looking for an excuse to throw a punch.  If so, then the kids at that table were smart to take the abuse without protesting too much.
Mr. Jimenez was identified through social media, and the police arrested him on a felony charge of Theft of Person.  This is normally a misdemeanor if the property taken is less than $100.00 USD, but it can lead to a felony charge under certain circumstances.  Texas Penal Code 31.03(e)(4)(D) states that the crime is  "a state jail felony if: (D) the value of the property stolen is less than $2,500 and the defendant has been previously convicted two or more times of any grade of theft;..."
Okay, so he was charged with a felony this time around, but we have no concrete information as to why.  I'm sure that the prosecutor has his reasons as to why stealing a $20.00 baseball cap prompted a felony charge.
Here is the latest mugshot taken of Mr. Jimenez.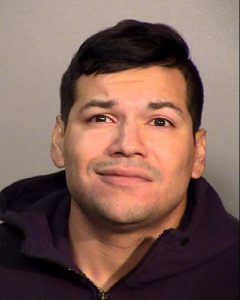 What happened to the hairy-scary guy?  Dunno!
I wrote this post because I am rather puzzled.  Why isn't the Justice Department pursuing charges of a hate crime?
I am not too happy with the whole hate crime concept myself, as I think any group the victim belongs to should not increase the severity of the punishment.  But if violent people are getting extra punishment because they choose their victims because they belong to a certain race or social group, shouldn't the same criteria be applied to Leftists who attack children because they are wearing a hat with a political slogan?