Get involved in any martial art and there is an endless debate as to which is the best.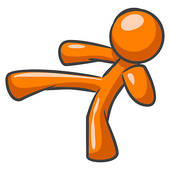 Karate?  Krav Maga?  Boxing?  If you think differently than me, you're wrong!!!
The main criteria is what someone is good at.  Boxing champion thinks karate is foppish prancing about.  Karate black belt thinks Krav Maga is just rolling around and yelling at people.  Krav Maga black belt thinks boxing is an exercise program for incompetents who can't handle the stresses of Krav Maga.  And so on.
What about people who agree that armed self defense is a good thing?  What do they have to argue about?  Mainly the gear.
Sure, we all say that it is best to have a firearm at the ready when a violent criminal attacks from the shadows.  But what firearm?  Revolver?   Autoloader?  What manufacturer?  Glock?  Colt?  Smith & Wesson?  The chances to have unreasonably vicious discussions about reasonable personal choice are endless!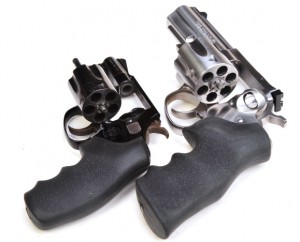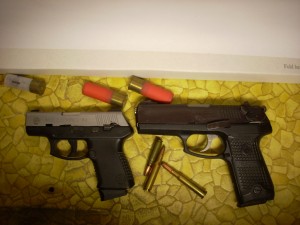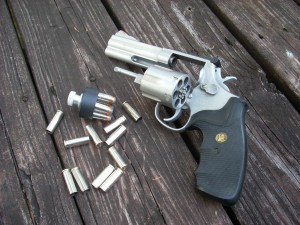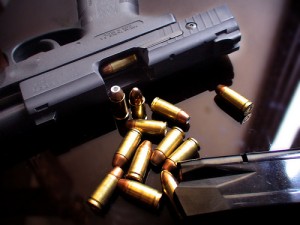 The one subject about armed self defense that seems to get everyone really riled up is caliber choice.  Which caliber is the best to end a violent criminal attack?  Everyone has an opinion, and no one is willing to listen to opposing views.
What is my personal opinion?  That anything at least as powerful as a .380 ACP is necessary to be effective, and after that shot placement is the most telling factor in armed self defense.  After learning how to accurately shoot under the stress of terrifying aggression, and if you equip yourself with a .380 ACP or larger multi-shot handgun, then you'll do just about as well as with any equipment.
Below is a Youtube video from someone who is interested in prepping, or choosing the stuff you will carry when the world comes apart in order to keep yourself alive.  He uses a large study of real-world shootings.  You can object to his data or his conclusions, but I think he makes a good case.
Why did I link to the video here?  Mainly because it perfectly reaffirms my own conclusions.  And always remember that anyone who disagrees, no matter how logically, is just plain wrong!!
(Just kidding.)