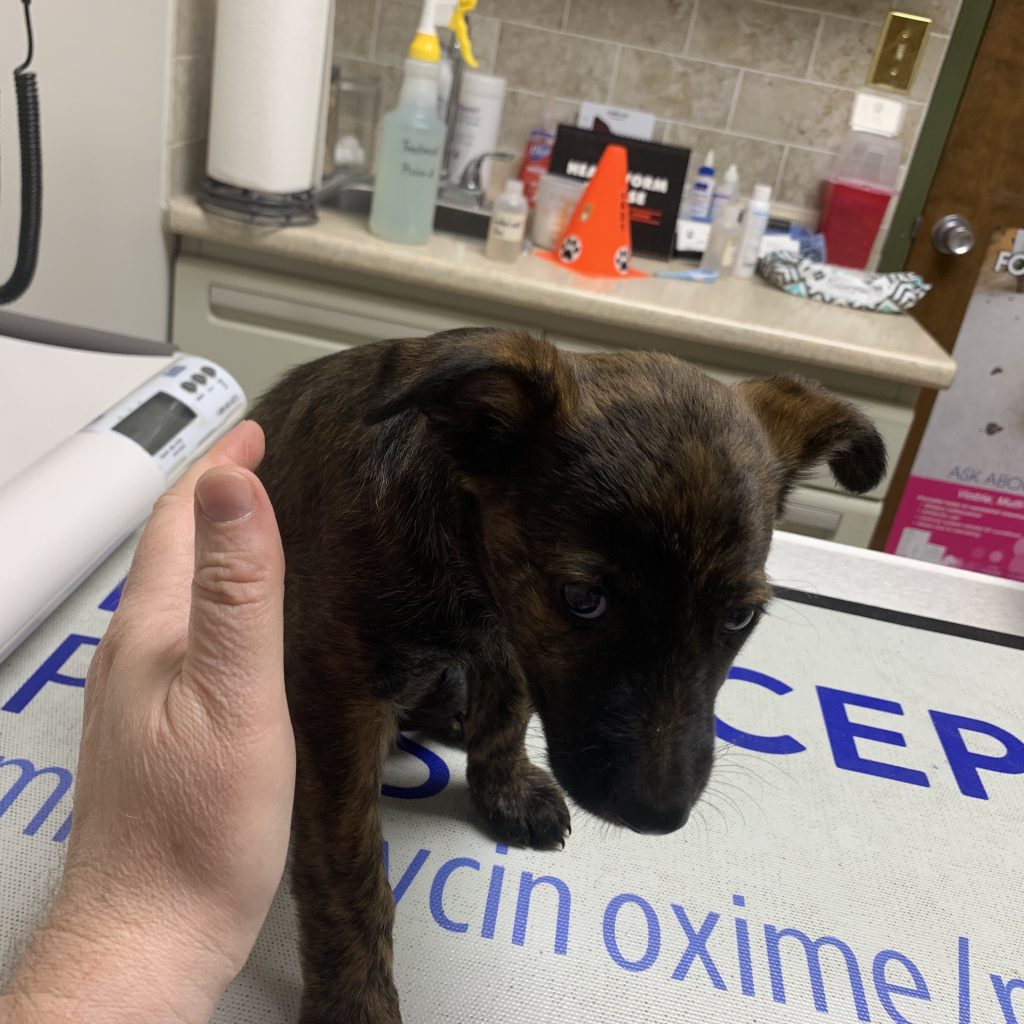 Remember the little puppy I found, crying and alone next to the crushed body of her Mom? Remember how she was so heartbroken that she would just sit still and stare at nothing? At least, that is, until I introduced her to Pete the Dog?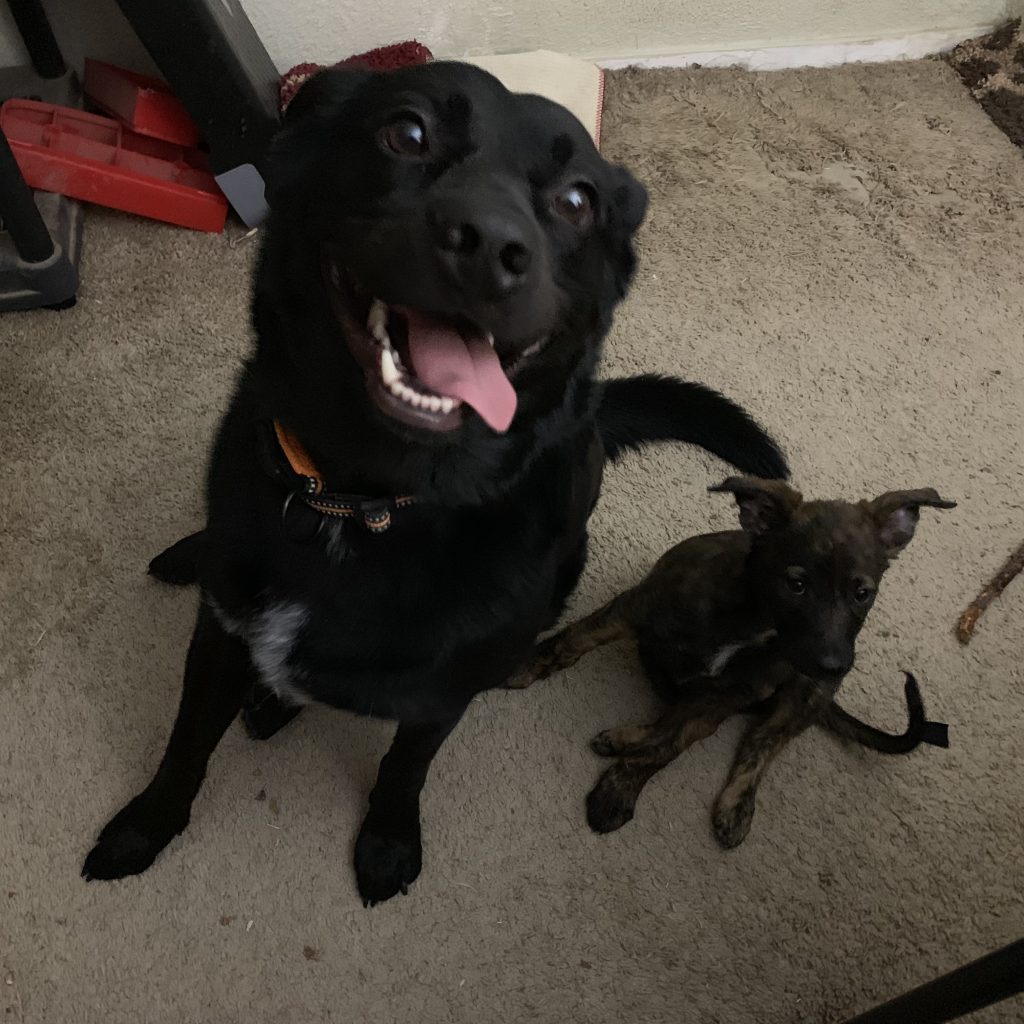 I thought you might be interested in an update. This is Katy as of today.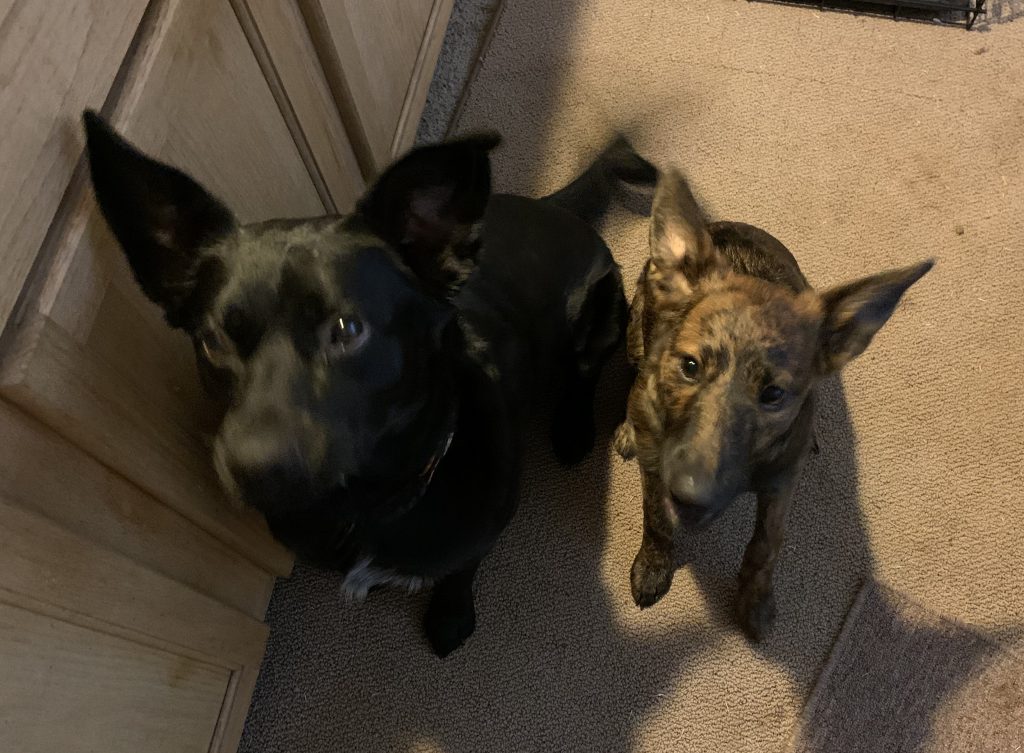 She was 5 1/2 Lbs (2.5 kilos) when I found her. Katy is now 35 Lbs (16 kilos), all in a little more than 4 months. Kids! Seems they always grow really fast.
In case you are wondering, Pete was 50 Lbs (23 kilos) when Katy first arrived. He is now 55 Lbs (25 kilos). He chunked up a bit due to the high energy puppy chow I put down in front of Katy. He just gets regular kibble, but they always switch bowls a bit more than halfway done. I suppose dog food is tastier if stolen.
Notice their tails, the dark blur? Currently forming an X behind both dogs? That is because I was bribing them with treats to pose for the camera. Their tails were moving so fast that I could determine velocity or position at any given moment, but not both. Their back ends have entered the quantum realm.
One thing that is readily apparent to anyone who comes to visit is that Pete really, REALLY loves his treats.