Most of my regular readers are familiar with knirirr, a citizen of the United Kingdom who is also interested in martial history.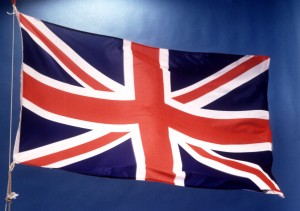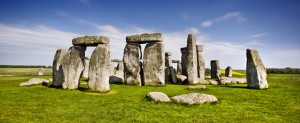 Alas!  Part of this interest runs into firearms, a hobby which is very sternly frowned upon in knirirr's native land.
This isn't to say that all types of firearms are completely banned in the UK, just that most are.  In fact, knirirr has been pursuing his interests in a perfectly legal manner by acquiring a black powder revolver.  I am not certain as to the make and model, but I believe the basic design is this one.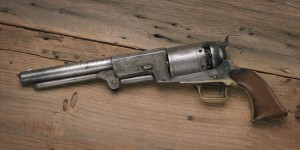 (Picture source.)
But, even so, there are restrictions and requirements of which I am only dimly aware.  For example, knirirr once mentioned in passing that he was only able to fire 30 rounds per month.  I am not at all sure why this is so, and I am hoping that he will see fit to educate me in the comments.
And so it went for many years, until he recently revealed that his employer was going to send him to the United States for a few days.  His time would mostly not be his own, but he would be able to pay for one extra night at the hotel.  Perhaps I could help out a bit by arranging for a little trigger time with a modern handgun?
You all know me by now.  How could I not do my best?  In fact, I immediately wondered why we should stop with a simple visit to the range.  There are many places in the US which offer courses for more advanced training, but they won't bother with teaching the basics.  If our friend from across the Pond could take the NRA Basic Pistol course, then it would kill two birds with one trip.  Not only would he be able to make some noise with a modern handgun, but he would also complete the prerequisites for more involved training in case he ever found himself cast up on our shores in the future!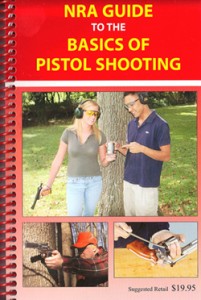 But there were a few problems that seemed insurmountable.  You see, the two places that knirirr was going to visit are amongst the most hostile to private firearm ownership in general, and handguns specifically.  These two cities were Chicago and Boston.
The first place that knirirr was going to visit was Chicago, and I very soon determined that it simply wasn't going to happen.   This wasn't because it was impossible, but the obstacles that cropped up were too difficult to overcome collectively.
To my surprise I found a shooting range in the city of Chicago, but it was so far from the hotel that cab fare would be far too expensive.  They also did not offer the needed course, and anything that could be substituted was not offered on any day that knirirr was going to be in town.
Okay, Chicago was a bust.  Howsabout Boston?
Like the Windy City, I did manage to find a shooting range right outside downtown Boston.  Unfortunately, they didn't list the NRA Basic Pistol course in their offerings.  But they did offer private instruction based on an hourly fee.  With the solidly American idea that any obstruction to your desire can be removed with the application of enough money, I called the owner to arrange for the course.
It was at this point that I encountered some unexpected resistance.  You see, the owner of the shooting range just could not believe that some guy in Columbus, Ohio was actually trying to put together an NRA Basic Pistol class for some guy from Great Britain that he had never met.  I found myself engaged in a seemingly endless round of phone calls that all went something like this….
ME: "I would like to put together a private NRA Basic Pistol class for the 10th of October."
HIM: "How many people will be attending?"
ME: "Just one, a visitor from England."
HIM: "And that's you?  Caller ID says you're in America!"
ME: "Yeah, I'm calling you from Ohio.  I'm just trying to help the guy out."
HIM: "So it's for the both of you?"
ME: "No, just him.  I'll still be in Columbus on the 10th.  He'll be just a few miles from where you are now, though, and he needs to take the course."
(Dead silence for a few seconds.)
HIM: "I didn't think they had concealed carry in England."
ME: "They don't.  He's doing this so he can take more advanced courses the next time he visits America. "
(More dead silence.)
HIM: "Why don't you call back tomorrow?"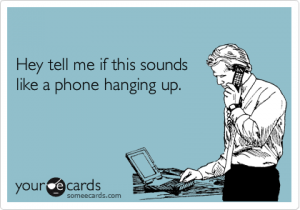 I can't blame him for his skepticism.  He is trying to run a business in a city full of people who are hostile to the very thought of gun ownership, let alone firearm training.  I bet he gets prank calls all the time.
As you might imagine, I persisted.  At this point, my blood was well and truly up!  This was going to happen!  If I had to drive from Columbus to Boston myself, conduct the classroom portion of the course myself in knirirr's hotel room, and then drive to another state in order to find an open public shooting range and get this done, it was going to get done!
Luckily I didn't have to go to the effort.  The owner of Boston Firearms was eventually convinced of my sincerity.  But he did manage to surprise me.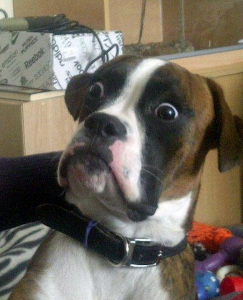 We were discussing what firearms would be available when it came time for the shooting part of the course.  The owner said that he would provide 100 rounds of .22 LR, as well as targets and safety equipment.  When I suggested that a larger caliber handgun also be provided, he balked.
"Ammunition for larger calibers are snapped up as soon as it hits the shelves at the gun stores.  What you can get is very, very expensive!  If you can get it at all, that is."
I suggested that he follow my methods and simply order it through the mail.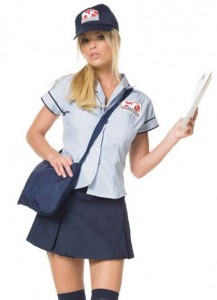 "It is illegal in Boston to have ammo shipped to you.  I have to buy it at the gun stores just like everyone else, which means I'm trying to get there before every other gun owner can get their hands on it!"
Now it was time for me to be rendered speechless, as my eyes slid over to the 5,000 rounds of 9mm and .38 Special which is less than 10 feet from where I was sitting.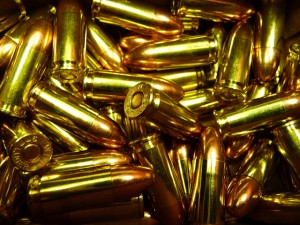 To be barred from having ammunition delivered?  How does that poor guy keep in business!
Still, money talks.  Since a premium price was being paid, he reluctantly agreed to provide 50 rounds of .38 Special.
So, how did it go?  knirirr seems to be pretty happy with the experience.  If he ever finds himself in Ohio, however, I'm going to see if he can put a dent in my ammo pile!
On a last note, the following picture is of the .38 revolver knirirr used at the range.  Looks to me like a rather old S&W Model 10, but I'm not up on all the different upgrades on design so I can't say what it is exactly.  Anyone want to make a stab at ID'ing the gun?