Is the title of this post accurate?  Are armed people safer?
Those who favor gun control laws insist that this is simply not so.   The chances of getting caught up in a robbery, mugging, or terrorist attack are just the same for those carrying concealed handguns as it is for those who are not.
That is true so far as it goes, but it doesn't go far enough.  People who are armed against the chance of violent criminal attack might have the same chance to be singled out as a victim, but they also have the means to fight back.  When faced with a person intent on murder, those who carry firearms have a chance to survive.  Those without are nothing more than screaming meat.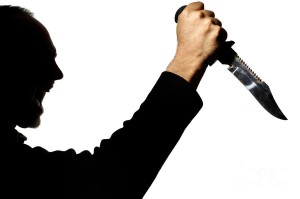 I am detailing these extremely obvious facts because of this news article from ABC.  The Secretary General for Interpol has publicly stated that there are only two reasonable methods for the general public to be protected from terrorist attack.
The first is to have a secure perimeter around … well, everything!  This means police, armed security agents, metal detectors, bomb sniffing dogs, X-ray machines, and physical searches of everyone who attempts to cross the line.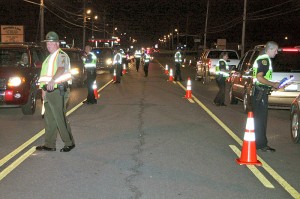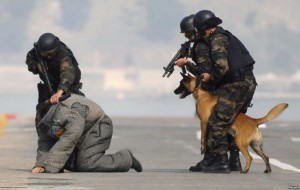 This is fine so far as a few high value targets are concerned, but no one can do this everywhere.  No country has the manpower, the resources, the money to do this for all places where more than three people congregate.  So the only other option is to allow average, law abiding citizens to have the means to defend themselves.  This means laws favoring and supporting average citizens carrying concealed firearms for their protection.
This, of course, is something that people like myself have been saying for decades.  Hardly surprising, considering that I am a firearms instructor myself who hails from the Land of the 2nd Amendment.  It might seem odd that the Secretary General for Interpol is saying the same thing, until you realize that he is a fellow American.
(Hat tip to Glenn.)