Glenn brings us a news article concerning an anti-gun advocate who campaigned hard for a law which would make it a felony to enter school grounds with a gun.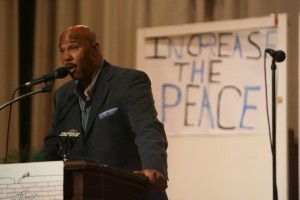 (Picture source.)
As you might imagine, this freedom destroying buffoon has been caught bringing a gun into a school!
Click on that last link and read what friends and supporters of the criminal are saying.  "Just an honest mistake!"  "He didn't mean any harm to anyone!"
Something tells me this tool will never do any jail time.  If it was a Conservative gun rights advocate in  his shoes, I bet the same poeple would be screaming for his head on a pike.