Strange story about a housecat which went berserk, scratched a baby in the face, and then attacked the entire family.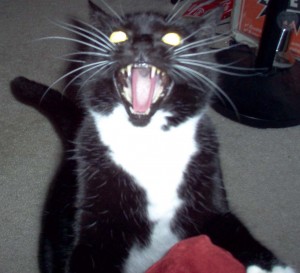 So what does the head of the household do?  The guy who is responsible for the safety of his young child and domestic partner?  Why, he barricades his family in the bedroom, and cowers behind closed doors while dialing the emergency number to summon police!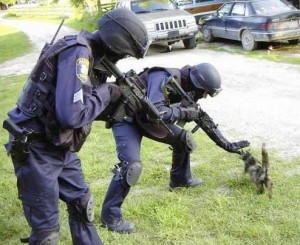 How in the world did this guy manage to get his girlfriend pregnant when he doesn't have any testosterone?
From the same news article linked to above, this is a Facebook picture of the doting dad with his child.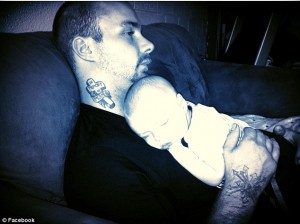 It is like I have always said, tattoos don't make you tough.
The man in question seems to be a caring individual who is concerned for the well being of his family, and for that my hat is off to him.  I also note that the cat in question weighs in at 22 pounds, which is very large for a house cat.
But, that having been said, it is still a house cat.  If this guy is such a loving father, why would he allow the animal to live after it attacked his baby?  At 22 pounds, I figure there would be enough hide to make a furry cozy for the toilet seat if any kitty cat was unwise enough to bare claw at my child!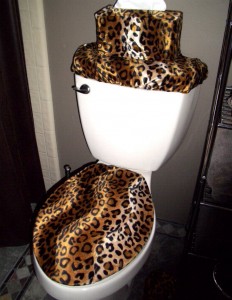 I offer free instruction in self defense techniques to those unfortunate souls who suffer violent attack.  This does not qualify.