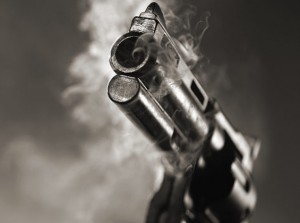 (Please click picture for larger version.)
The detail just doesn't look right to me.  It is as if someone took a can of spray paint to a perfectly good gun!
I've also never seen smoke coming out of a handgun that swirled around like that.  Most likely the photographer has a cigarette habit.