I received an email with a question.
"I'm thinking of increasing the firepower of my carry gun.  What about extended magazines?"
Okay, extended magazines.  What is the question, exactly?
Just so we are all on the same page, autoloading handguns are designed to have magazines of a certain length.  The idea is to have the bottom of the magazine flush with the bottom of the grip.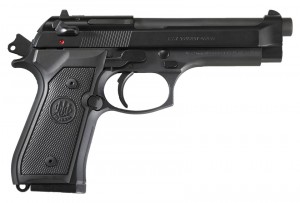 There are some exceptions to this very broad and general rule.  Smaller guns designed for easy concealed carry often have little pinkie rests on the bottom of the magazine in order to help in controlling the firearm.
What in the world am I talking about?  You can see it in the pics below.  First there is a magazine with a flat floor plate, which is what the bottom part of a magazine is called.  Then there is a magazine with a floor plate that forms a finger rest.  The last picture shows one of my old guns fitted with such a magazine.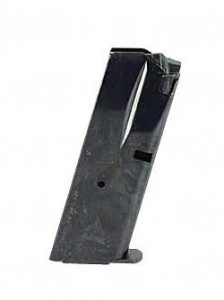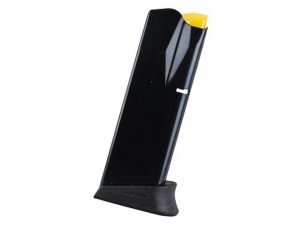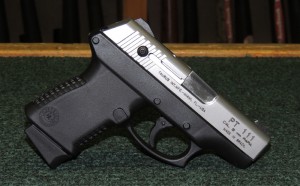 Okay, so a magazine can be fitted with an enlarged floor plate in order to give the user a better grip.  But this, generally speaking, doesn't increase the amount of ammo that can be loaded in the gun at any particular time.  For that you need an enlarged magazine, one that is rather longer than a standard magazine.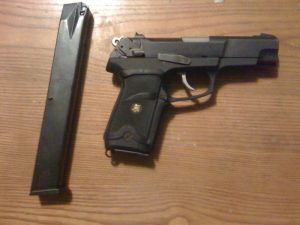 What does it look like when an extended magazine is being used?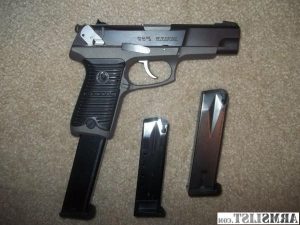 Yes, yes, I know.  The letters are backwards because I flipped the image so the muzzle of the gun would be pointing to the right.  Just trying to keep the pictures consistent, I suppose.
The advantage to an extended magazine is that it means one can shoot more rounds before reloading, but there are some serious drawbacks.  The main fly in the ointment is that the oversized clip really makes concealing your main defensive arm problematic.  Another factor to consider is that ammunition can be heavy, and attaching a lot of it to your belt can cause your pants to want to plunge towards the floor at the most embarrassing times.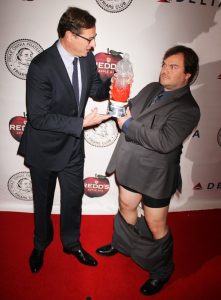 I would suggest that my obscure correspondent carry his defensive arm with a standard magazine loaded.  That way it won't be that hard to conceal in public.  If one or more extended magazines are to be carried, then I think suspenders are in order.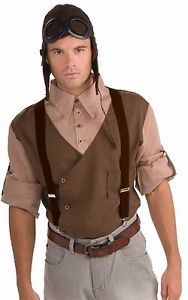 Flying helmet and waistcoat is optional.