I discovered that my local grocery store stocks Jammie Dodgers.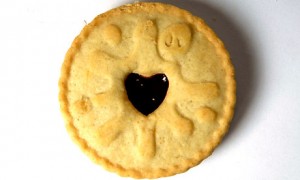 Two shortbread cookies with jam in the middle.  Or, as the people in the United Kingdom might say, "Two shortbread biscuits with jam in the middle."
Baked in Wales, shipped across the Atlantic, and then trucked across the United States to Columbus, Ohio.  Two bucks a box, which seems more than fair considering how far the little guys have come.
The latest incarnation of Dr. Who keeps mentioning these snacks, so I figured I'd buy a box and see what all the fuss is about.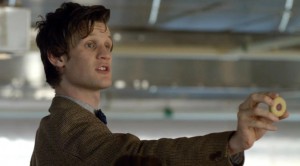 They are very good!  Worth eating.
I'll have to go buy more in a few days.