When it comes to handguns issued to the military, the very first autoloader that I am aware of which found its way into holsters worn by soldiers was the Mauser C96.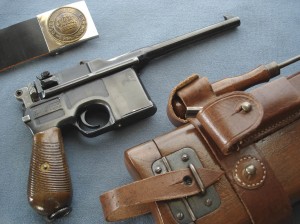 The Turkish government bought 1,000 of the guns in 1897.  Hardly enough to equip all of their officers, it is true, but you have to start somewhere.
It took a lot longer for civilians and police forces to join the late 19th Century.  I remember a lot of old wheelgun aficionados back in the 1970′s who would deride the popularity of autoloaders, holding forth whenever anyone seemed to be listening on how only revolvers were reliable and jam proof.  I suppose they were lucky to have never suffered a poorly seated primer.
Nothing wrong with revolvers, of course.  I've carried them myself for my defense, and never felt less than adequately protected.  I just never saw the need to give anyone else grief if they didn't see things my way when it came to choosing their own defensive tools.
But, all that aside, there were people who bitterly opposed the rising reliance on semi-automatic handguns.  Revolvers or nothing for them, and anyone who didn't agree was a fool!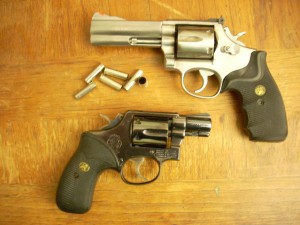 One could say that I affectionately called these people "The Revolver Boys" for their lack of acceptance of the choices of others.  Except I wasn't really being all that affectionate.
There was one problem that the revolver boys kept coming up against, and that was a matter of firepower.  Autoloaders beat revolvers every day of the week when it comes to putting a large amount of lead downrange in a hurry.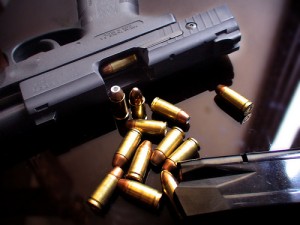 Was there a way to increase the number of shots in a handgun that could only hold five or six rounds?  Actually, there is!