This essay discusses how the police in Gainesville, Georgia have issued a warning on their Facebook page.  It seems there is some concern that the bumper stickers adorning the family minivan can be used by criminals to glean all sorts of valuable information.  How many people are in the house, where the kids go to school, is there a dog as a pet.  Next thing you know, the bad guys are boldly breaking in to what they already know as a place where no one can resist them.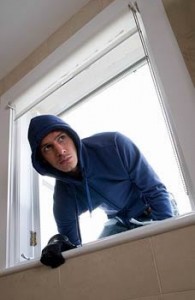 There is some precedent to such thinking.  The popular crime novel The Silence of the Lambs (1988)  features a serial killer who slaughters entire families within minutes of gaining entry to their home.  (As was so kindly pointed out in the comments, it was actually the book Red Dragon.  Thanks for the correction!)  He is virtually unstoppable because he knows everything there is before ever making his move, arriving in the middle of the night with a counter to every lock and security measure.  The twist is that the killer works at a company that develops film and photographs.   (Remember when people sent their photos away to be developed before they could look at them?)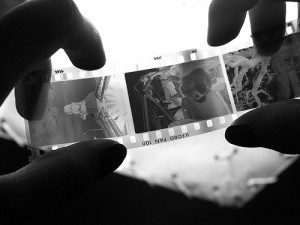 He chooses his victims based on what they look like in their home movies and snapshots, and then uses the same material to plan the crime.  Interior layout of the house, locks, windows, security systems, pets, obstacles.  It is all looked over and planned for long before the killer ever gets within a thousand miles of his intendeds.  All it takes is a few days of careful observation of the house to find out their normal routines, and the killer is ready to indulge in his sick hobby.
So we have to ask ourselves: How much of a danger is this to those of us out here in the real world?