January 9th, 2015
I work the midnight shift for a large company.  The building where I toil contains about six thousand people during normal business hours, but is virtually uninhabited after the sun goes down.  The vast parking lot outside is empty except for a few cars clustered near the employee's entrance.
My coworker approached me last night with a tale to tell.
"You know what I saw as I was coming in?  A guy in the parking lot trying to break in to a car!"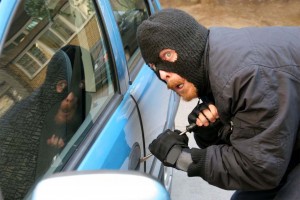 "And you know what?  The security guards didn't know about it!  I walked around the building to the front lobby, where the security offices are, and I found the guy inside asleep in his chair!"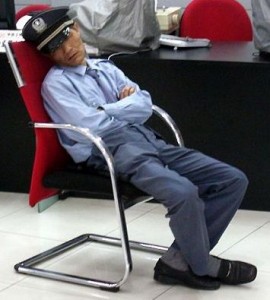 "What did you think he was going to do about it?" I asked.
This question brought my coworker up short.  He cast about for an answer, confused and taken aback that I wasn't sharing in his contempt for the guards.
"Well, I … I don't know!  Something!!!"
"You mean like call the police?" I asked.
My coworker seized upon this tidbit that I threw to him.  At last, a reasonable response from me!
"Yes, that's it!" he exclaimed.  "They should have called the police!  And they should have done something to stop the bad guy!"
"So why didn't you do it?  You had a phone.  You wasted five minutes walking around the building.  Why didn't you call the police?" I asked.
Once again, confusion reigned.  He just didn't see what I was getting at.
"It's just …That is … It isn't my job!" he said with anger.
"It isn't their job, either." I explained.