The trip from Ohio to Texas is complete.  1333 miles total (2133 kilometers), and the only wrong turn found me suddenly descending an off ramp on to the mean streets of East St. Louis.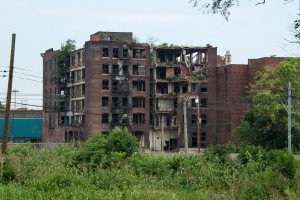 This made me extremely nervous, and not because I found myself in yet another high crime area.  It was due to the fact that I was unarmed at the time, and couldn't defend myself if the need arose.
I am currently licensed to carry concealed firearms from two states, Ohio and Arizona.  Below is an interactive map from usconcealedcarry.com which depicts the places where CCW licenses are honored.  Blue is where carry a firearm for my protection is legal, and red is where I would be committing a felony.
The quickest route took me through Illinois, where the state government pretty much never saw a private citizen with a gun that they didn't want to throw in jail.  (For my readers who do not hail from the US, I started from the area marked OH, and was traveling to the part marked TX.  Illinois is the red area marked IL on the map.)  I avoided any potential unpleasantness with the law by stopping right at the border in Indiana (IN) in order to disarm myself.  The plan was to stop at the first rest area I encountered after crossing into Missouri (MO) and rearm.
Bottom line is that my guns were in the trunk of the car, inside locked cases, while the ammo was in the cabin with me.  Felt rather odd for me to be helpless, but I suppose that is the way most people live their entire lives.