There was a lull of activity at the workplace.  My coworker shared a dream he had, where he was living back in time during the Old West.  When a wolf ate his daughter, he gathered a posse to hunt down the beast!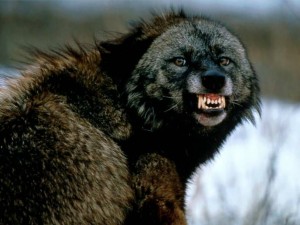 The reason he wanted to relate this example of night time daring-do was because one of the posse members was equipped with a strange shotgun.  It consisted of four barrels, all lined up next to one another.
"Oh, you mean like in Phantasm II!" I piped up.
This puzzled my fellow wage slave.  "Phantasm two?"  He claimed to have never heard of the horror film franchise, let alone seen any of the movies.  But when I pulled up a picture of the quad shotgun wielded by one of the protagonists, he clapped me on the shoulder and yelled "THAT'S IT!!"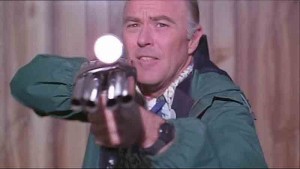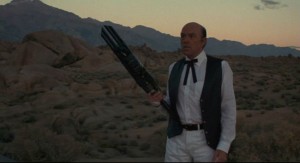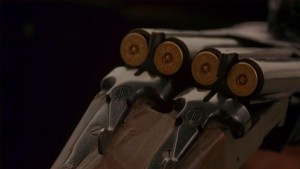 He might not remember ever seeing or hearing about the horror film that featured the quad shotgun so prominently, but his insistence that the prop is an exact match for his dreamtime weapon indicates that he must have caught a glimpse of it somewhere over the years.
This does lead to the question: Are there actual 4 barrel weapons out there that are intended for serious use, as opposed to novelty items and conversation pieces?
The answer, of course, is that there are!